Video Content Is Breathing Today And Will Rule Tomorrow!
---
What you see is what you believe!
The most basic and yet important psyche that converts people into consumers when it comes to purchasing a product or service. It is the go to
philosophy brands bank on.  
The growing surge of social media and digital marketing has given brands multiple mediums to reach out to their consumers. However, video content is their rightful King.
Here is how video content can convert your marketing strategy into an award winning campaign:
Effective story telling
Video content is stronger on the storytelling front. With a strong script and the right messaging videos can directly convey a brands perspective without getting it meddled.
Google tracks videos
Statistics from sites like Moovly prove that websites with embedded video content are 53 times more likely to show up on Google's search.
Emotional connect
More trust, curiosity, and confidence. Building personal connects, teasing viewers to watch out for more, and emphasizing brand authenticity with testimonials is possible via video content.
Is mobile device friendly
Research shows that 33% of tablet owners watch about an hour of video on their devices every day.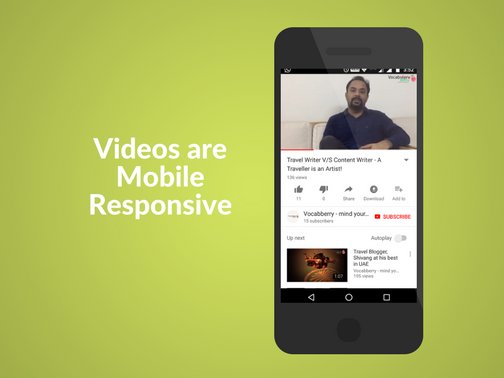 What are your views about video content? Let us know in the comments.
---